TITAN - Transformative training to empower Sustainably Responsible Leadership and Innovation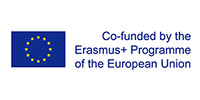 1.10.2020 – 30.9.2022
Programme
Erasmus+
Coordinator
SFEDI - Small Firms Enterprise Development Initiative Limited (UK)
Partners
VUC Storstrøm (Denmark), IEKEP - Institouto Ekpaideftikou Kai Epaggelmatikou Prosanatolismou (Greece), ISQ - Instituto de Soldadura e Qualidade (Portugal), PCX - Computers & Information Systems ltd (Cyprus), TAKK.
TITAN project contributes to the EU goal of leading the implementation of the 2030 Agenda by supporting individuals and SMEs in acquiring relevant Sustainably Leadership & Innovation skills to be implemented in working context, for achieving the Sustainable Development Goals while maintaining their value proposition. This project focuses on SMEs since they "are the backbone of Europe economy" and represent 99% of all businesses in Europe (EC).
TITAN objectives are
a) to develop and implement an innovative competence matrix and learning materials on Sustainably Leadership & Innovation focused on management & leadership emergent and complementary topics such as Emotional and Spiritual Intelligences, Responsible Innovation (RI), workplace innovation, ethics, environment sustainability, intercultural teams management and cooperation, and others
b) to develop and implements two complementary Sustainably Leadership & Innovation assessment tools
c) to develop a video guide (OER) with helpful tips and tools on how to support workers on gaining Sustainably Responsible Leadership & Innovation skills, at all levels.
Jokivuori Annika
hanketoiminnan koordinaattori
Puh. +358447906481
annika.jokivuori@takk.fi
TAKK kehittäminen
Send message
Oksanen Tuuli
kehittämiskoordinaattori
Puh. +358447906373
tuuli.oksanen@takk.fi
TAKK kehittäminen
Send message